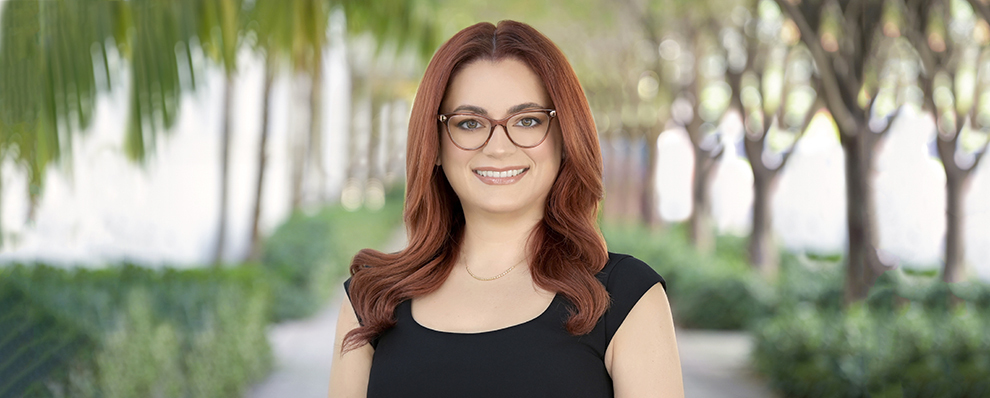 Ana has grown her practice into complex family law and commercial litigation and assists clients both in English and Spanish (fluent).
Ana H. Barban is an associate attorney at RFB + Fisher Potter Hodas. With a longtime interest in family law, Ana came to RFB + Fisher Potter Hodas after working at a prominent boutique family and business litigation firm in Miami, which focused on family law and business litigation in state and federal courts throughout Florida and nationwide. Prior to, Ana worked at Children's Legal Services for the Department of Children and Families, and the Eleventh Judicial Circuit of Florida's Domestic Violence Division.
At Children's Legal Services, Ana represented the State of Florida in dependency and termination of parental rights proceedings. Ana was responsible for managing a high caseload and regularly presented cases in court hearings. Ana also handled multiple Dependency Adjudication and Termination of Parental Rights trials. At the Eleventh Judicial Circuit, Ana prepared all required documents for cases in the domestic violence division, including final orders for permanent injunctions for protection, financial affidavits, orders of referrals to Family Court Services, orders granting or denying motions, and orders to appear.