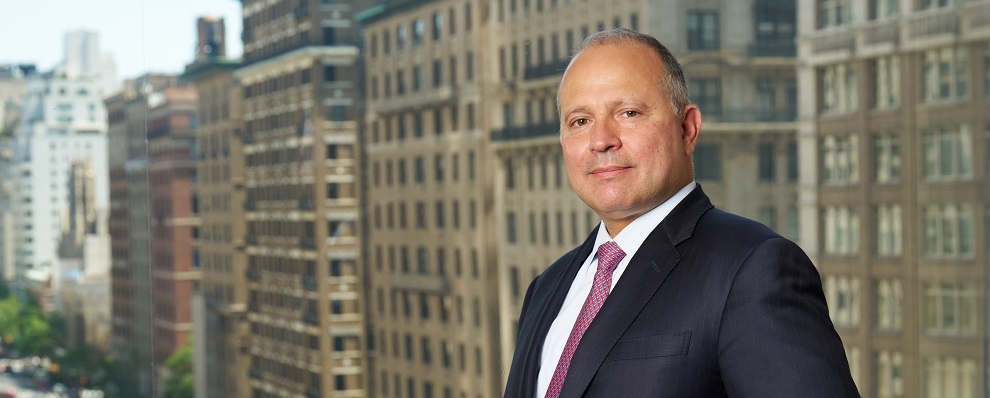 Dan
Rottenstreich
Managing Partner
500 Park Avenue
8th Floor
New York, NY 10022
Education
New York University School of Law, J.D., cum laude, New York University Law Review
Baruch College, B.B.A., summa cum laude
Dan combines well-honed litigation skills with a deep knowledge of accounting from his training as a CPA to take on extraordinarily complex financial cases. He also handles acrimonious custody cases where appropriate arrangements cannot be agreed upon. Dan's familiarity with the DSM-5 helps him understand and resolve cases involving substance abuse, alcohol abuse and mental health issues, including borderline personality disorder, narcissistic personality disorder, oppositional defiant disorder and bi-polar I and II disorders.
Before law school, Dan was a Certified Public Accountant and worked as a senior audit associate at Coopers & Lybrand. He began his legal career as a litigation associate at Cravath, Swaine & Moore. At Cravath, Dan gained meaningful litigation experience. He represented investment banks, corporations, directors, and other individuals in disputes concerning intellectual property, corporate governance, breach of contract and ancillary claims, breach of fiduciary duty, class actions, and Civil RICO. He crafted novel legal arguments, concerning the extraterritorial application of U.S. law, the political question doctrine, and the act of state doctrine. Dan was part of the trial team that secured the largest award against the U.S. Government on behalf of the owners of a seized Savings & Loan in the Court of Federal Claims.
Dan later joined Kirkland & Ellis, where he was elected a litigation partner. At Kirkland, Dan represented banks and brokerage houses in various forums, including government investigations and arbitrations. He appeared in bankruptcy proceedings as well on behalf of creditor committees. And he continued to craft novel legal arguments, including arguments against "forced speech" in violation of the First Amendment.
Dan relinquished his Kirkland partnership to pursue a long-held aspiration of applying the litigation skills he developed at full-service international firms to matrimonial law. He became one of the first - if not the only - "BigLaw" partner to do so in New York. As a result, over the course of his career, Dan has been sought out to handle the most challenging cases, either because of the complexity of the subject matter or the difficulty of the adversarial lawyer and/or spouse. Dan has deciphered convoluted financial holdings, including foreign and domestic trusts and offshore assets involving interlocking ownership structures. He has successfully litigated and tried valuation disputes involving billions of dollars' worth of assets across numerous asset classes, including commercial real estate, biotech companies, retailers, private equity firms, hedge funds, art, and tax assets, such as net operating losses. In litigating these disputes, Dan again crafted novel legal arguments, in some cases creating "new law" on issues others deemed hopeless.
Dan, along with RFB+Fisher Potter Hodas partners Peter Bronstein, John Farley and Meredith Strauss, were trial counsel in the largest equitable distribution case ever tried in New York. They secured a complete victory for their client which was unanimously affirmed on appeal.
Immediately thereafter, Dan and John Farley represented a prominent hedge fund principal whose case settled mid-trial on extremely favorable terms; that was the second largest equitable distribution case to go to trial in New York.
Dan's recent cross-examination of an adverse party during an arbitration resulted in the testimony being halted, the witness invoking his Fifth Amendment right against self-incrimination after being forced to admit he had perjured himself, and his counsel withdrawing from representation. He obtained an unprecedented arbitration award in his client's favor, which was confirmed by a court.
Because of his strong litigation background and his understanding of difficult personalities, Dan is often sought out to represent spouses trying to escape toxic and volatile relationships, where fear and the imbalance of power are so great that the prospect of a fair outcome and a new life seem unfathomable. With compassion and empathy, Dan has helped guide clients through their darkest days and seemingly hopeless challenges to a fair resolution. To Dan, these cases—where he stands up to a bully—are among the most important ones he handles on a regular basis.
Yet even in the midst of his most high-conflict engagements, Dan manages to develop and foster long-lasting relationships with his peers. Many of his adversaries have become his friends—and now partners.
For all of his accomplishments in the courtroom, Dan settles far more cases than he tries, often without setting foot in court. He is also a proponent of alternative dispute resolution, including mediation and arbitration.
Dan and his partners are also fully aware that many clients cannot afford the legal services they need, which is why Dan takes on and supervises several pro bono cases every year.
Since 2020, Dan has been ranked by Chambers and Partners, most recently receiving its rare Band 1 ranking. He is the youngest lawyer in New York to enjoy that recognition. ln 2018, Mr. Rottenstreich was named one of "Hollywood's Troubleshooters: Top 20 Lawyers for Divorces, Plea Deals and Death Plans" by the Hollywood Reporter. Every year since 2013, he has been voted a New York family law "Super Lawyer" by his peers, as well as one of New York's "Best Lawyers in America." He is a past member of the board of directors of the New York University School of Law Alumni Association. Dan is a former member of the Matrimonial Committee for the New York County Lawyers Association. He was also a legal consultant to Showtime's award-winning series The Affair for seasons two and three. Dan often lectures on matrimonial issues at the invitation of the New York State Bar Association.
Dan appreciates the recognition he has received, but he knows that his best work is performed resolving disputes discreetly without any media attention. He takes seriously his clients' rights to privacy. That said, if the situation calls for it, in consultation with his clients, Dan can turn to a network of journalists, PR and crisis management professionals with whom he enjoys good relations to manage media events.
For seven years before forming RFB+Fisher Potter Hodas, Dan was a name partner at Cohen Clair Lans Greifer Thorpe & Rottenstreich LLP. He helped the firm nearly double in size, revenue and profits, while securing some of its most significant trial victories and notable settlements.
Dan was born and raised in the Old Mill Basin section of Brooklyn, but his roots in South Florida run deep. A Miami Dolphins fan since childhood, Dan has regularly spent time in South Florida for nearly 40 years. He attended the University of Miami School of Law for his first year of law school, where he won several academic awards and was invited to join the Law Review. Dan took one of Professor Onoprienko's last domestic relations classes at the University of Miami. Dan interned for U.S. Magistrate Judge Barry L. Garber and then clerked for U.S. District Court Judge William M. Hoeveler, both sitting in the Southern District of Florida. Dan's eldest daughter was born in Miami during his clerkship, and some of his family and lifelong friends reside in South Florida.
Dan now splits his time between Long Island and Manhattan with his wife, two daughters and son.
Media Mentions
July 21, 2023

Chambers and Partners

December 15, 2022

Best Lawyers

February 3, 2020

Lawdragon

December 6, 2018

The Hollywood Reporter

December 5, 2017

Page Six