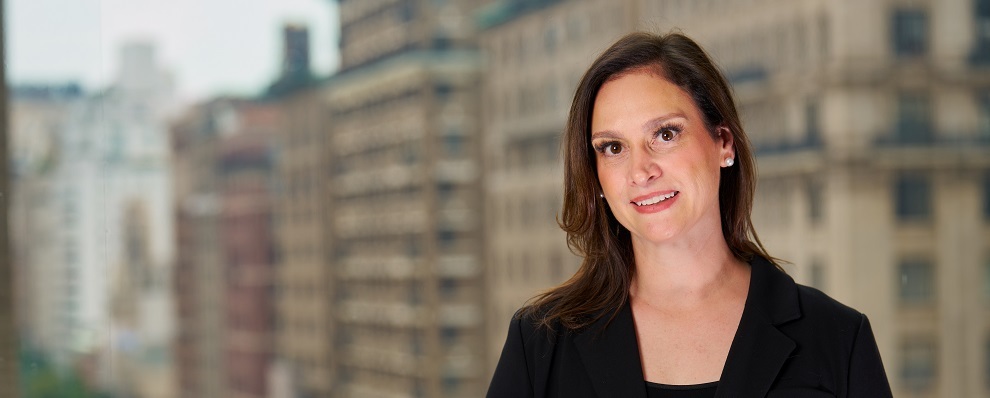 Jenny
May
Senior Counsel
500 Park Avenue
8th Floor
New York, NY 10022
Education
Cardozo School of Law, J.D., cum laude, Cardozo Arts & Entertainment Law Journal, Managing Editor
Pace University, M.S., summa cum laude
Vanderbilt University, B.A., cum laude
Jenny May brings a tremendous amount of unique experiences to the firm. Her career has straddled both corporate transactional work and litigation.
Jenny spent the better part of twelve years in DLA Piper's New York and Houston offices, and intermittently represented individuals and served on the board of a Houston based theatre company. Her corporate background allowed her to transition seamlessly into matrimonial law. She is often involved in reviewing, digesting and organizing complicated financial information, from corporate agreements to multi-national organizational charts to financial statements. She is the consummate team player, ready, willing, and able to assist on any case as well as helping administer the firm.
Jenny began her legal career at the ripe old age of 14 as an attorney, both prosecuting and defending, first time juvenile offenders in Palm Beach County through a program called Youth Court.
Jenny is admitted to the bars of New York and Texas, and soon Florida.