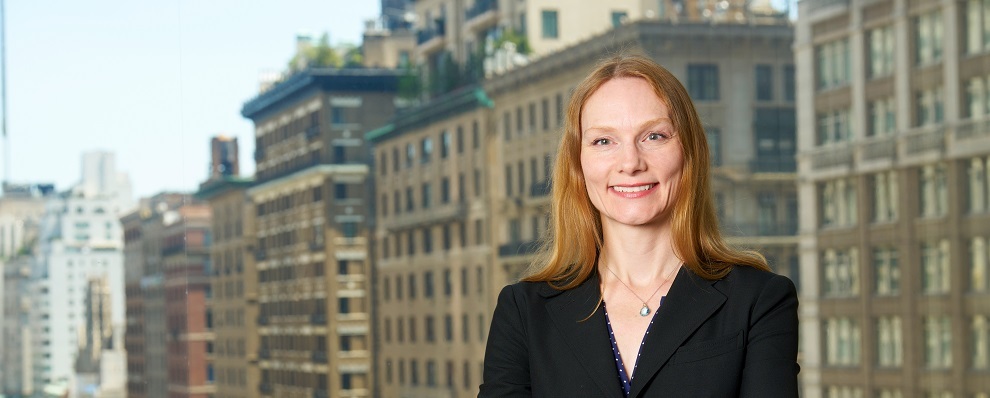 Meredith
L.
Strauss
Partner
500 Park Avenue
8th Floor
New York, NY 10022
Education
Columbia University School of Law, J.D.
University of Michigan, B.A., with distinction
Meredith Strauss began her career as a commercial litigator at Stroock & Stroock & Lavan LLP, where she handled bench and jury trials and authored winning briefs on numerous appeals in the Appellate Division and the Court of Appeals of New York. She then spent several years with the boutique litigation firm of Grais & Ellsworth LLP, representing institutional investors in litigation against major financial institutions concerning residential mortgage-backed securities.
Ms. Strauss brought her complex commercial litigation experience to the practice of matrimonial law when she joined Bronstein Van Veen LLC, one of the pre-eminent firms in New York. She has represented high-net worth clients in divorce and custody litigation and prenuptial and postnuptial agreements. She has extensive experience in high-conflict litigation involving complex discovery, business asset valuation, fine art collections, and international jurisdictional issues.
Together with Peter Bronstein, Dan Rottenstreich, and John Farley, Meredith was part of the trial team on the largest equitable distribution case in New York, which involved an art collection valued at nearly $1 billion, and resulted in a full victory for the client.
Ms. Strauss grew up in a small town in Georgia and is a former ballet dancer. As an undergraduate at the University of Michigan, she rowed on the women's crew team and won numerous academic awards. Since settling in New York, she has run the New York City Marathon, is an active volunteer in her church, and is a frequent patron of the New York City Ballet.
Professional/Civic Affiliations
International Academy of Family Lawyers, Fellow