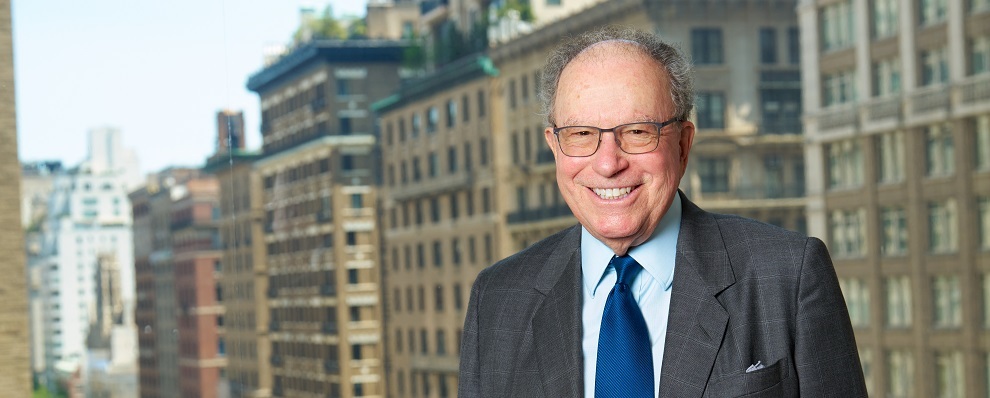 Peter
E.
Bronstein
Founding Partner
500 Park Avenue
8th Floor
New York, NY 10022
Education
University of Virginia, J.D.
Harvard College, A. B. cum laude
Peter Bronstein has been practicing matrimonial law in New York City since 1968. In 1974, he became the youngest ever Chair of the New York State Bar Association (NYSBA) Family Law Section.
Mr. Bronstein is admitted to practice in the State of New York, the Southern District of New York, and the Commonwealth of Virginia and from time to time has been admitted to try cases in other states.
Mr. Bronstein has lectured on topics concerning matrimonial law before various groups for Bar Associations, International groups, and public service groups including among others the New York City Bar Association (City Bar), the NYSBA, the Westchester County Bar Association, the New York State Trial Lawyers Association, the Practicing Law Institute, and the Litigation Section of the American Bar Association. He has written articles that have appeared, among other places, in the New York Law Journal (the first one in June of 1968 and as recently as February 2023), the NYSBA Journal, and the American Bar Association's Family Law Quarterly and the Syracuse Law Review. Chapters he has written on the trial of matrimonial matters appear in books published by Prentice Hall and Matthew Bender. He is co-author of New York Family Law Strategies published by Aspatore (2009). He wrote the chapter on US law for a book on prenuptial agreements published by Jordan Publishing for the International Academy of Matrimonial Lawyers (IAML)(2012).
A great believer in the art of negotiation, Mr. Bronstein created and sponsored the Bronstein Negotiation Institute at the University of Virginia for over 15 years. He volunteers his time to the NY Supreme Court Matrimonial Neutral Evaluation Program where he is appointed as a mediator by matrimonial judges.
Mr. Bronstein is a founder (in 1986) of the IAML (now called the International Academy of Family Lawyers (IAFL)) which has grown to have members in 45 countries, meaning that he is likely to know a lawyer in most jurisdictions where clients might have issues. He has served on the Board of that organization as well as having been a delegate to the House of Delegates for NYSBA, a member of the Committee on Matrimonial Law of the City Bar and is on the Executive Committee of the Family Law Section of the NYSBA.
Mr. Bronstein has appeared on the major local and national television networks to comment on various developments in the area of family law. He has the highest (AV) rating in Martindale Hubble, is listed in the Best Lawyers in America, and has been recognized by Super Lawyers in the area of Family Law.
Publications
Machine Learning AI Is Capable of Mimicking Legal Analysis, New York Law Journal, February 15, 2023
New Statute Requires Training of Custody Evaluators by the Coalition Against Domestic Violence, New York Law Journal, February 6, 2023
Divorce Purgatory—Cohabiting While Litigating, New York Law Journal, January 13, 2023
Peter Bronstein Reviews "The Big Cut" by Richard Golub, New York Law Journal, December 4, 2022
When Equitable Distribution Means a 90/10 Split, Law.com, October 2019
MacKenzie Bezos holds all the cards in $137B divorce with Jeff, New York Post Opinion, January 10, 2019
Sealing a Leaky DRL235, New York Law Journal, December 2014
Charging Interest on Unpaid Legal Bills, New York Law Journal, September 20, 2013
The Business of Proactive Lawyering, NYSBA Journal, February 2010
From O'Brien to Keane: Building on a Weak Foundation, Family Law Review, Winter 2009
Professional/Civic Affiliations
American College of Family Trial Lawyers
American Academy of Matrimonial Lawyers
International Academy of Family Lawyers
New York State Bar Association